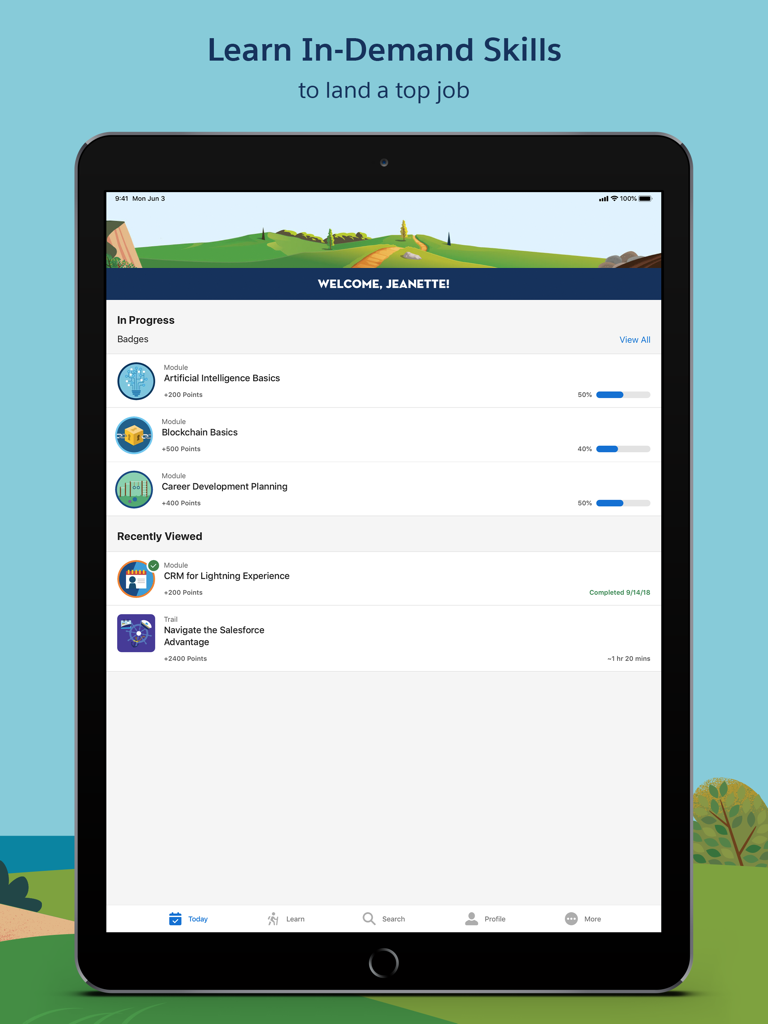 Learn the skills needed to land a top job in the Salesforce ecosystem for free with Trailhead GO. Whether you are new to tech or looking to expand your skill set, Trailhead GO has content for you across an array of topics including Salesforce, business, tech, and soft skills.

Through bite-sized modules, Trailhead GO makes it easy to learn today's most in-demand skills like like AI, mobile app development, data modeling and more, when you want all from the palm of your hand.

As you learn, your knowledge will be put to the test with quizzes. Along the way, you'll earn resume-worthy credentials that companies are hiring for that you can easily show off on your profile.

Trailhead Go makes learning fun and celebrates your accomplishments. As you learn new skills, you'll be rewarded with points and badges. The more you learn, the higher you will climb up the Trailhead Ranger ranks.


© © 2019 salesforce.com, Inc.