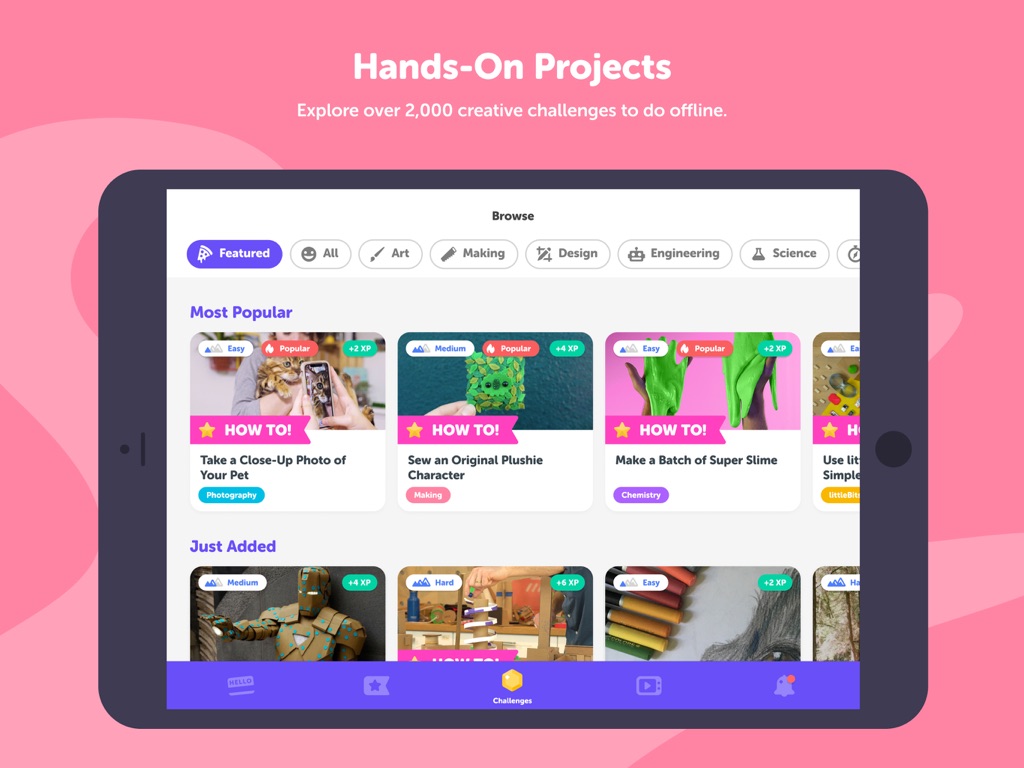 "This keeps my kids busy and surprisingly more away from a screen than I thought! Video games have been replaced with drawing, building with LEGO and science experiments… and we're just getting started. So worth it!"

"We signed up for a 14-day trial, but soon realized we were here to stay. Our kids are engaged, they're creative and the staff makes the whole thing fun. They love interacting with other DIYers and we feel like it's a safe place for them to do it. DIY.org is exactly what this family needed."

These families discovered DIY.org, a huge library of hands-on projects, how-to videos, and an awesome Learning Community™ where kids can safely share online. There's something for every kid: Art, Photography, Slime, Minecraft, Machines, Sewing, LEGO®, Animation, Cooking, Singing, Coding … you know, the stuff that makes the world great!

The thing that makes DIY.org different from all other screen time is that your kids will get inspired by other kids who love learning and share their passion and curiosity.

With DIY, any kid anywhere can learn any skill.


© © 2012-2020 DIY.ORG, LLC. All rights reserved.