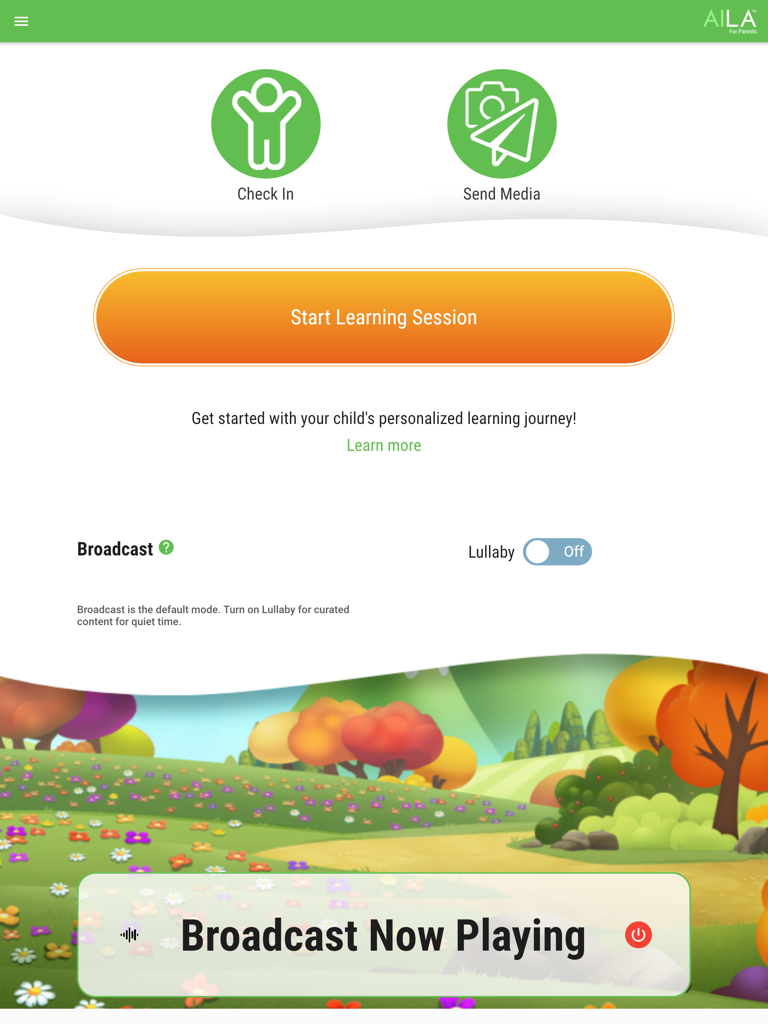 AILA for Parents is a free mobile app for AILA Sit & Play. Monitor your toddler, set or rate learning sessions, send photos, video, and monitor the screen time.

Features:
– Control three modes of learning: Broadcast for exposure, Learning Sessions for personalized content and Lullaby for quiet time
– Tutorial: provides parents with more information on features and benefits
– Milestones chart
– Learning Session Completed: provides an overview of the content and curriculum delivered during each learning session. Summarizes the scope and sequence of the curriculum (ABCs, 123s, Color, Shape, Words, Story book, Songs, Communication, Social Emotional Learning and much more.
– Rate and provide feedback after each learning session is completed
– Check in: check in on your little one with 1-way streaming
– Send Media: allow parents to send pictures and videos directly to the AILA Sit & Play to further enhance the learning experience for their toddler



© © 2017-2020 DMAI, Inc.